Welcome to the Cutters Creek Spring Blog Hop! All of our designers have created some wonderful Spring projects featuring products that you can purchase at the Cutters Creek Store! If you would like to start from the beginning head on over the the Cutters Creek Design Team Blog. Each blog along the way will have a link to the next blog in the chain. Don't forget to make sure you are following each of our personal blogs and leaving comments along the way to enter to win a box full of CHA Swag!!!!
So I decided to use a favorite stamp of mine, Wishing Well. After stamping I decided to color using my copics, with the sun coming from the top right corner. For the background, I wanted it to look similar to sunrise; that soft glow in the sky where the light gradually becomes brighter. So I used my copics again to try and get an airbrushed background with the airbrush! Used a few more green colors to add random grass as a horizon and some butterflies to add a more spring feel to it. I also added some clear accents to the well to give it a 3D look for "water".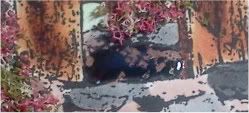 Lastly I added my Flower Soft and assembled. It only took about 5 minutes to dry which was great! So here it is!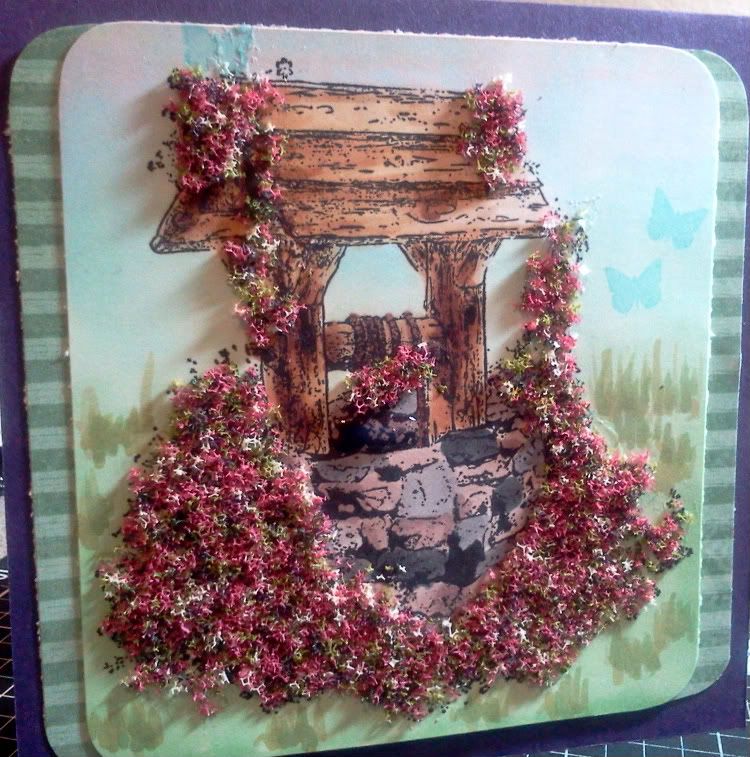 thanks for looking!!
Next, hop on over to Lori's Blog and check out the awesome project that she has for you!
Here's the line up of blogs if you get lost :o) :
Cutters Creek Design Team Blog
Mandie's Blog
Kim's Blog
Mindy's Blog
Laura's Blog
Melissa's Blog -
you're here
Lori's Blog
Vicki's Blog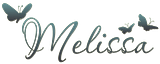 Stash: corner rounder, purple background paper, clear accents
Wood: E40, E42, E31, E34, E33, E37, E29
Well: E40, E70, E74, N1, N3, N4 , N6
Grass: G12, YG91, YG93, YG63
Sky: G0000, B000, BV0000, V0000, YR000