So I decided to share some Valentine's Day cards I have made with my mom and our good friend
KellyRae
. Let me know if you have any questions on the techniques!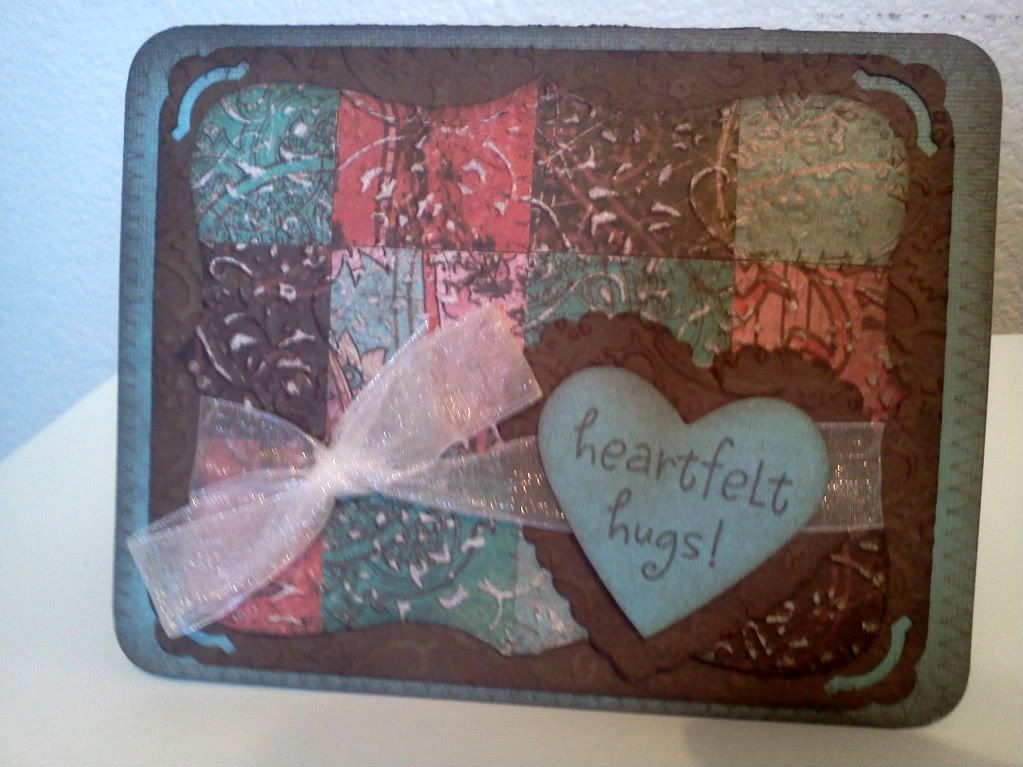 This is one is probably my favorite. I have never really been into extreme distressing; it just seems like a lot of work to me. This one though was so much fun! We pieced 1" squares together on adhesive paper and ran it through the Big Shot iwth a Stampin' Up! Top Note Die. Then ran the die cut through again with a CuttleBug Textile Embossing Folder. Then sanded it to bring out the embossed design and went over EVERYTHING with Brown ink to add to the distressing. LOVE this card!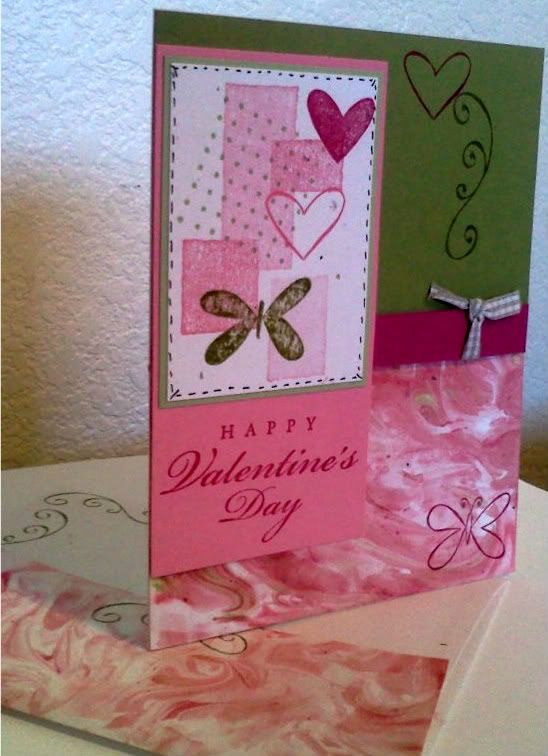 This is another favorite and fun technique. The red swirl pattern was created by Me! How cool is that!! Shaving Cream, and ink refills randomly dropped (1 Red, 1 Pink, 1 Green) and swirled randomly with a popsicle stick. Let it sit a few minutes and wipe off with a paper towl and . . . . Ta Da!!! Your own marble paper. The rest is a mixture of Stampin' Up! and The Angel Company Stamps with TAC paper as well.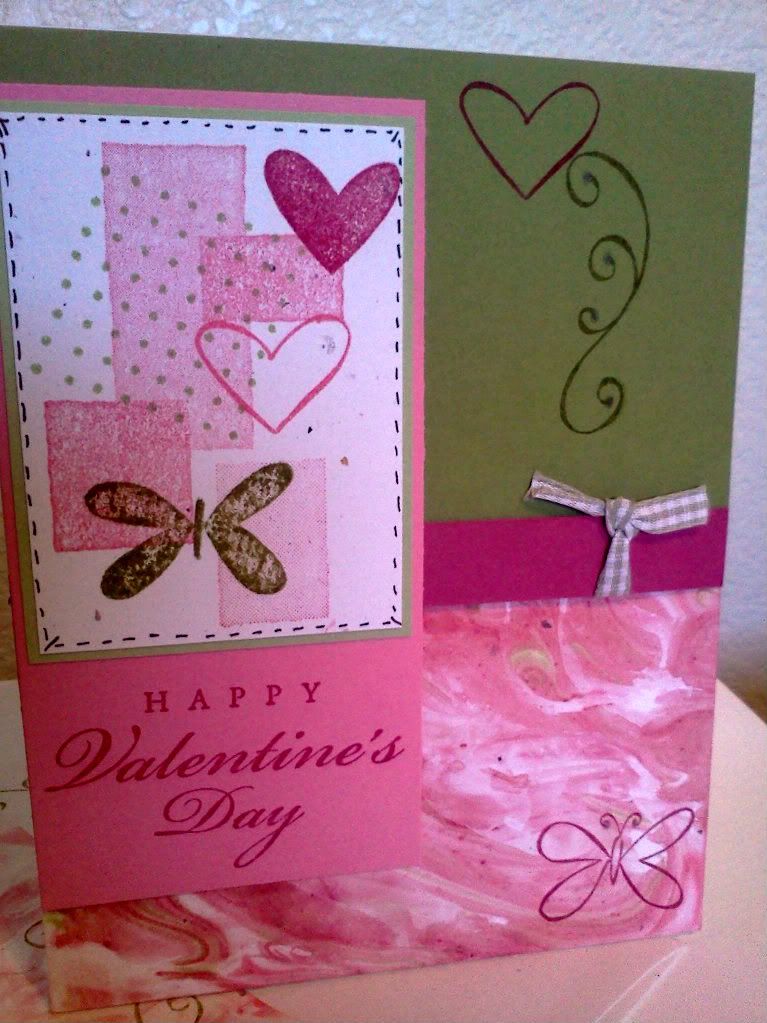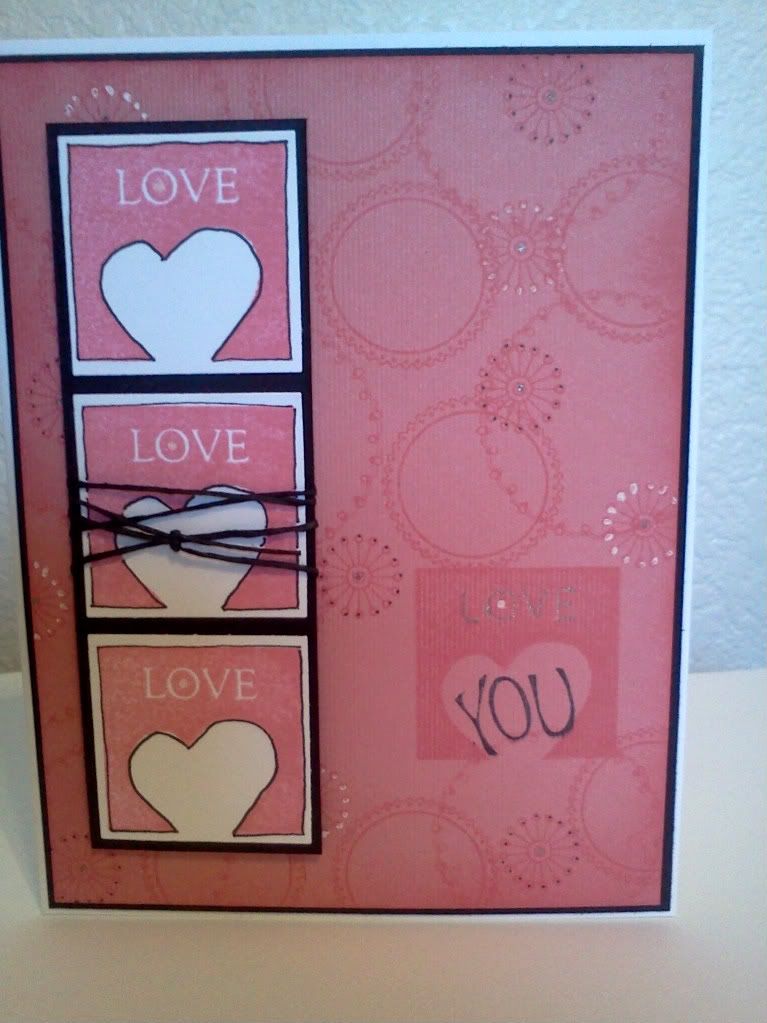 Here is another favorite very simple card. 2 separate TAC stamps sets were used; I remember the background is Circle Sampler :o) I traced over the Love squares with a black pen to add a little definition and used Sakura Stardust pens to highlight the dots and LOVE on the background. Stamper's Floss is used on the middle box. The below picture shows the glitter pen highlights better.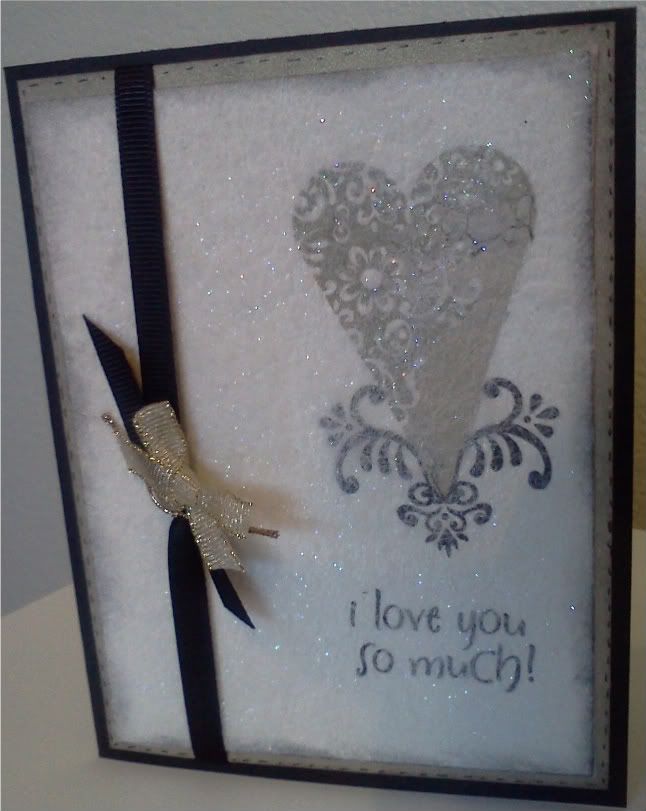 I really like this card. I know its not the traditional pink and/or red you see at Valentine's but I thought it added a little class to it by using the gold and black. This is another technique, a used dryer sheet with glitter to add a difused look. Also, the gold is embossed so it has a lot of shine! I just wish more of the glitter showed up in the picture below.
Just a very simple, classy Valentine's card.
This last card is a gate fold but when it is opened, it has a hidden message. It was a fun card to make. Definitely need to make a few to get the pattern down right though.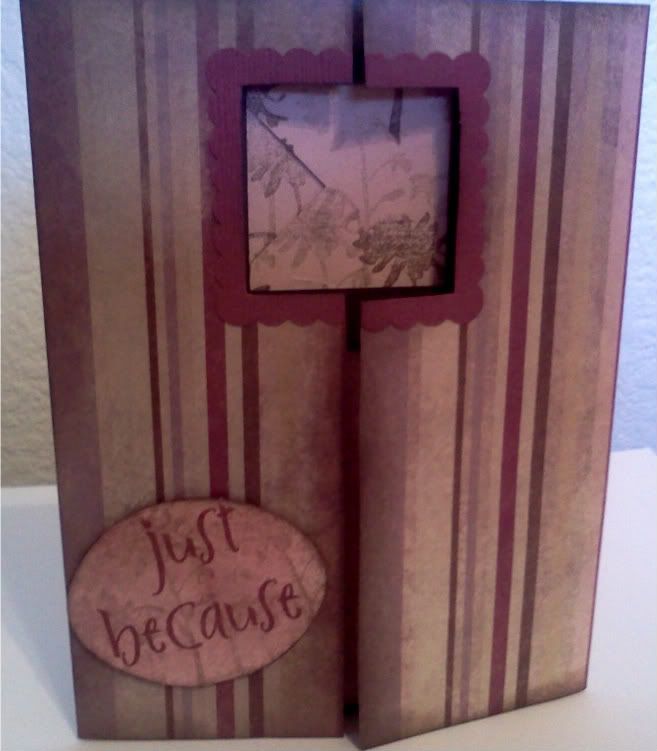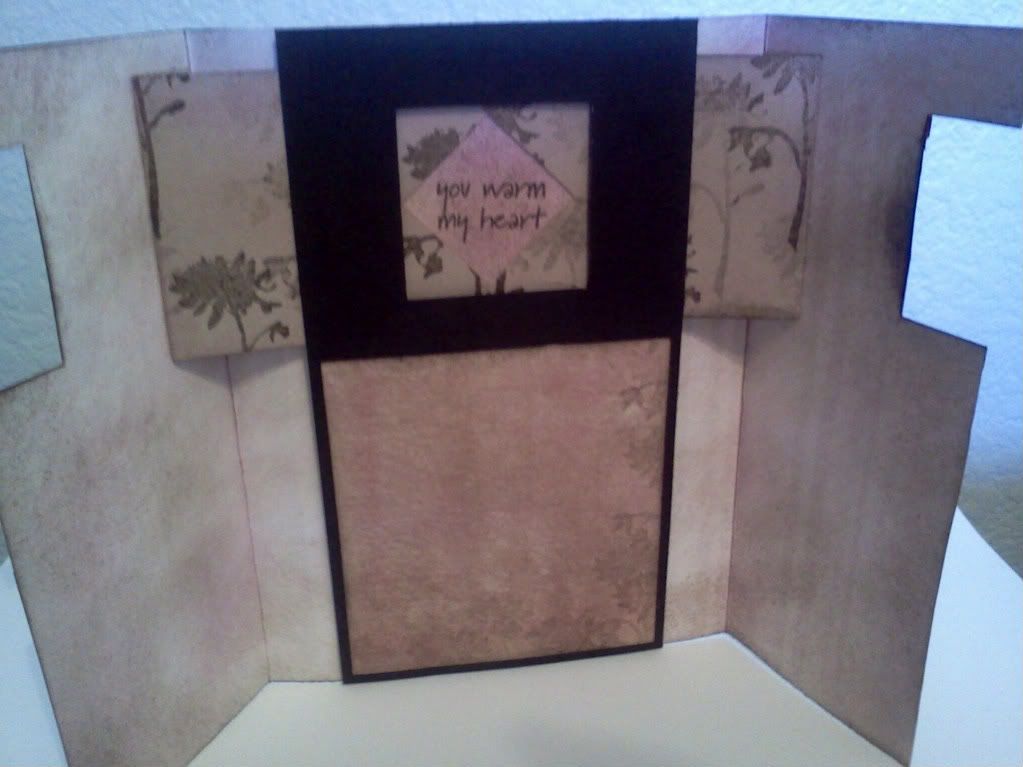 Well, hope you enjoyed looking!