Yeah!! We have a winner!!!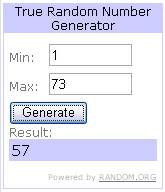 and she said . . . .
This is a lovely card. well designed and constructed...
Beautiful use of the colours too.
My favourite Christmas tradition is at tea time on the day after boxing day we have a small gift that was hanging on the tree. Rather than under it. they have to be inexpensive but it stops that feeling of 'let down' the next day.. something to get the children excited again. LOL
So
ScattyShirley
, please email me your shipping information to get that CuttleBug folder to you for your prize.
Thank you everyone for notes on the post!! I loved reading the holiday traditions and commentary on the cards created.