So I have actually been pretty busy lately with work and some bathroom work being done at my house. I work in accounting at a well known university with our quarter close coming up next week but we still had time to celebrate Halloween as a department which was kind of cool. There were costume competitions and pumpkin carving competitions as well. One department dressed as Sherriff Joe and inamtes - -they even did the inmate shuffle like they were shackled as they came into the conference room. Other teams dressed as Wizard of Oz, Jedi's, Inquisition (auditing department), and the Taxes -retro active tax dressed in 80's style clothes, foreign tax (my fav) dressed as a samurai, penalty tax dressed as a ref - -and many more. Can you get an idea of the type of humor we have in accounting - -yes we are nerds :o) I wish I had gotten pics of some of the costumes - -some were very inventive with them. Below are some pics from the pumpkin carving competition - -lots of them. At the end is my finished (finally) bathroom shower. I am so excited to finally be able to use it again :o)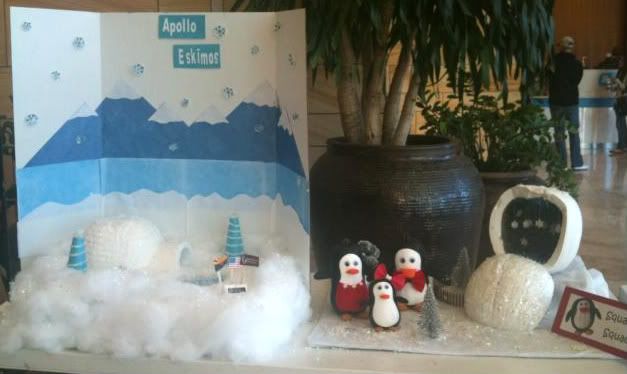 These are two different teams -- the theme of frozen was very popular - are floors are set at 65 degrees so eveyone freezes.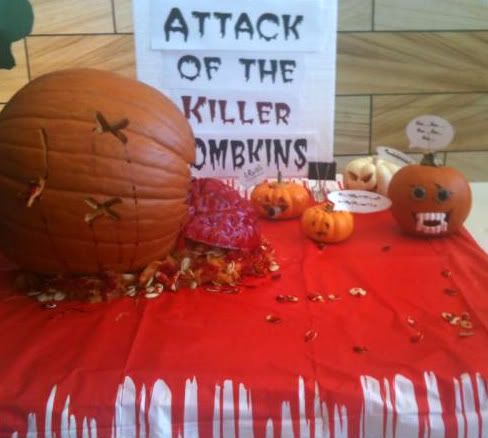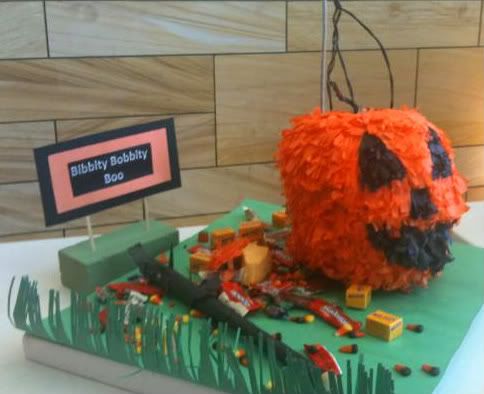 This team actually made a pinata

Death Star Battle Scene reinacted - -a story was written as well but I didn't get a pic of that.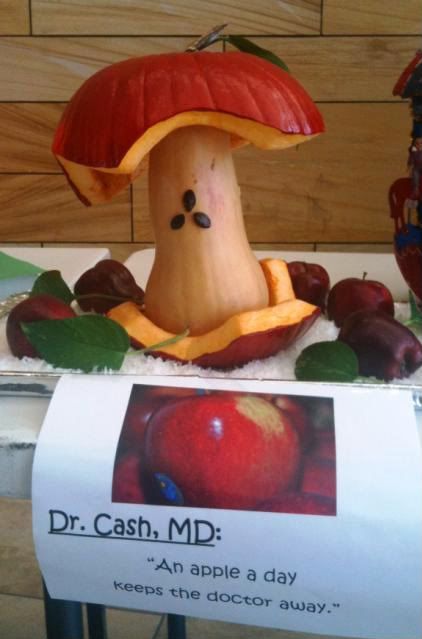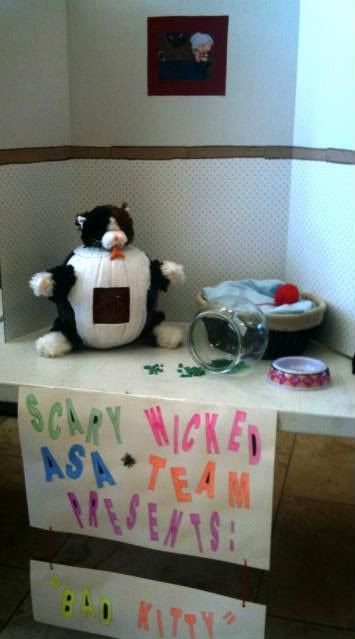 This one won Most Creative as it is supposed to be Sylvester with a picture of Granny on the wall. Up close, there is a fish swimming in his stomach.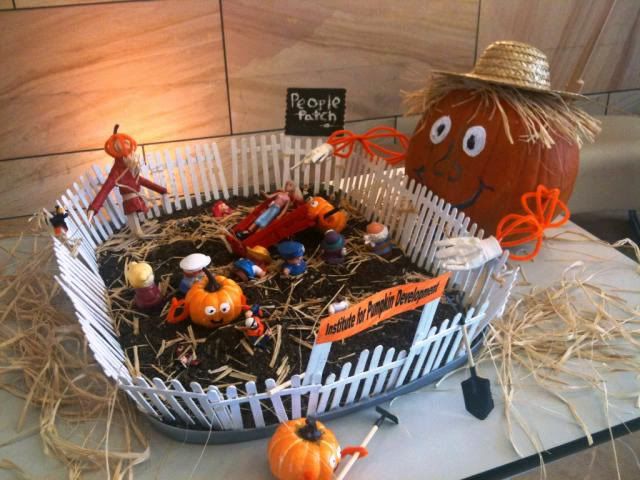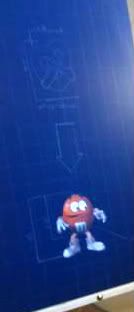 This team also dressed up with lab coats and big M&M's on the back.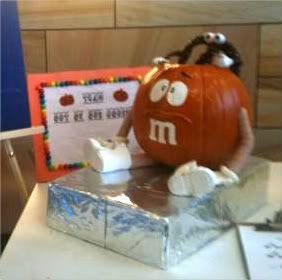 This is supposed to be the M&M getting into a pretzel? I didn't get it but I guess there is a commercial about it.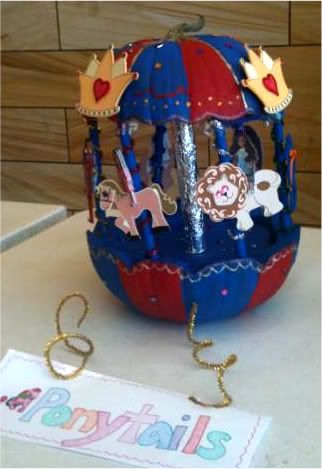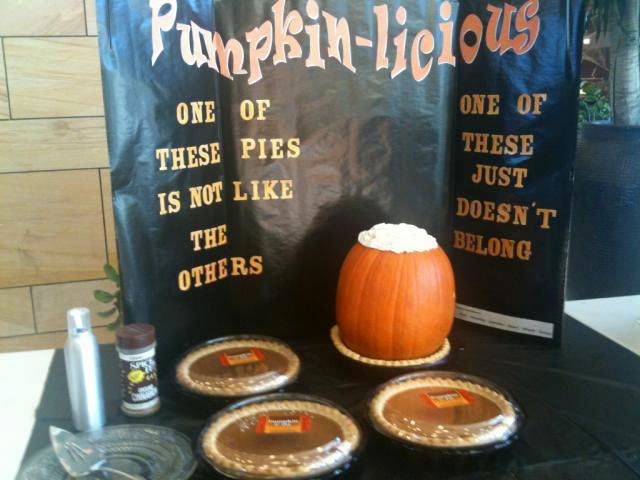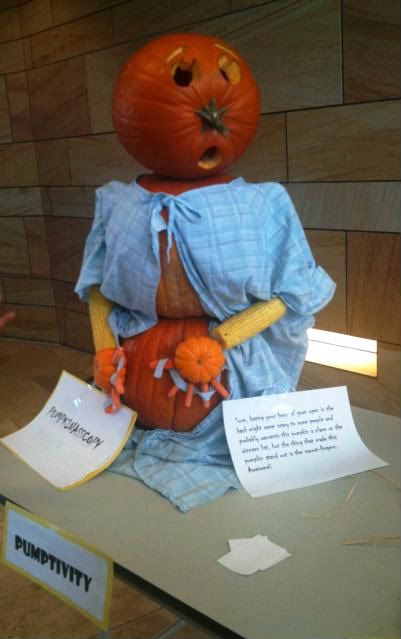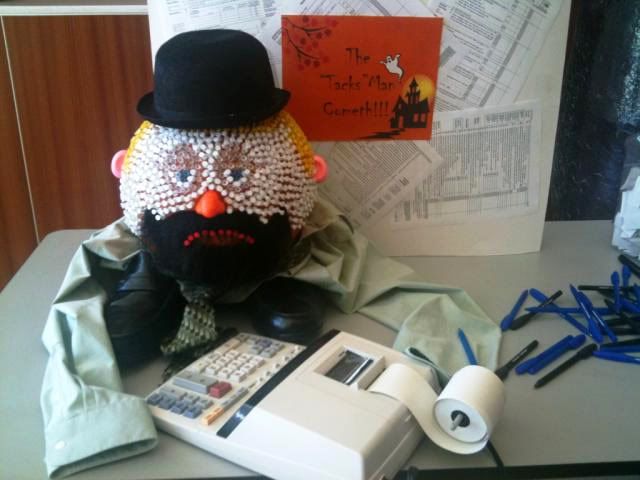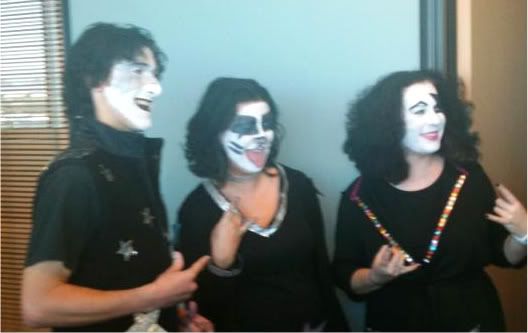 Can you tell which pumpkin they made? This is actually the finance trainers.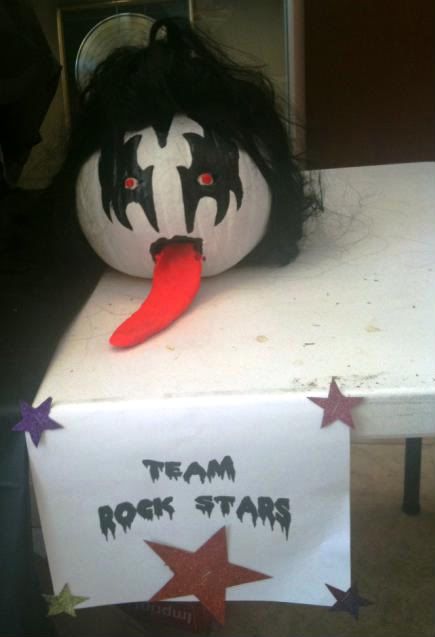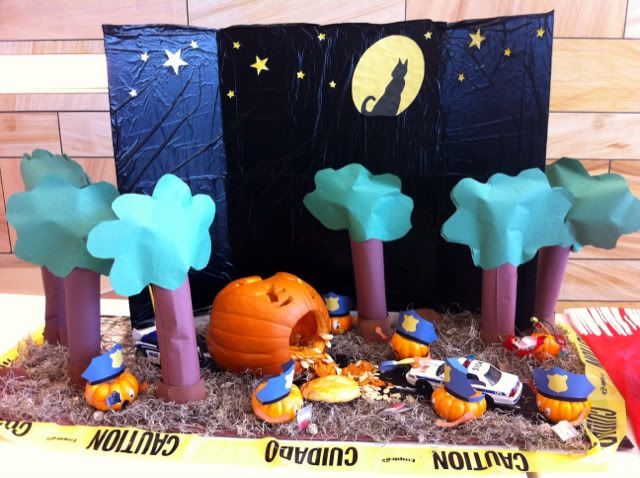 This was my teams; a Trick or Treat Crime Scene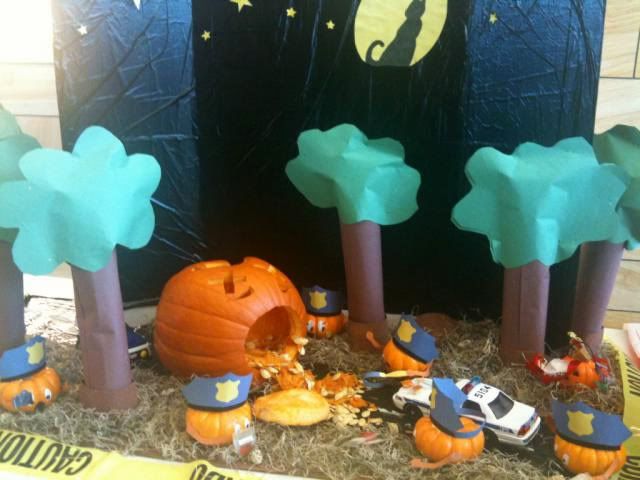 A Close up
1 of my two favorites - -How Pumpkin Pies are made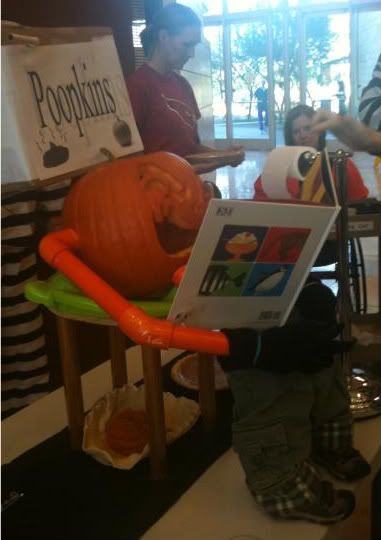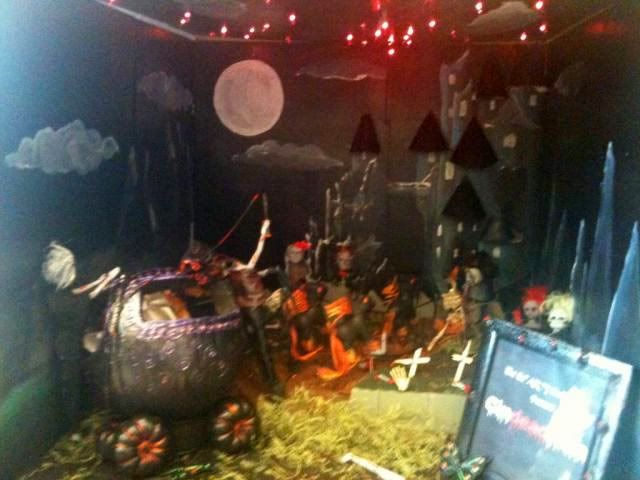 My 2nd favorite. Isn't this incredible! They even painted a castle in the background "Cin

dead

ella"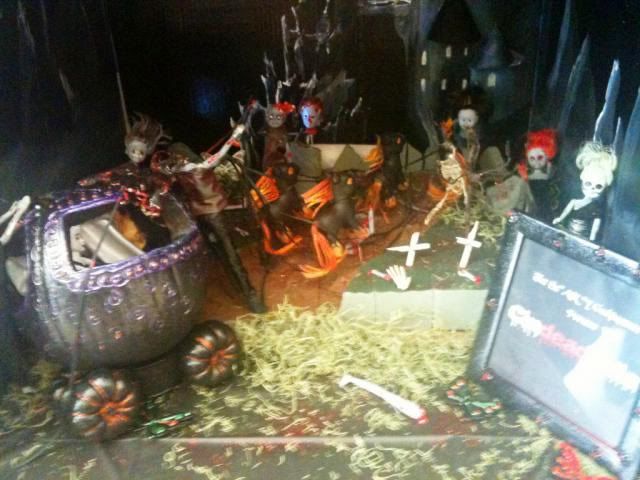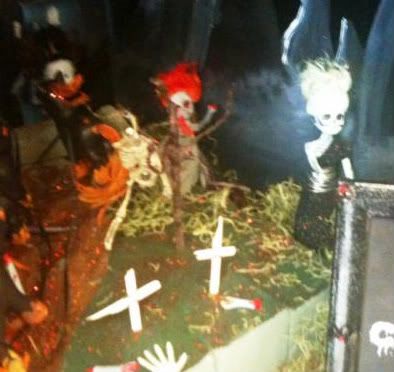 And here is my Shower now :o)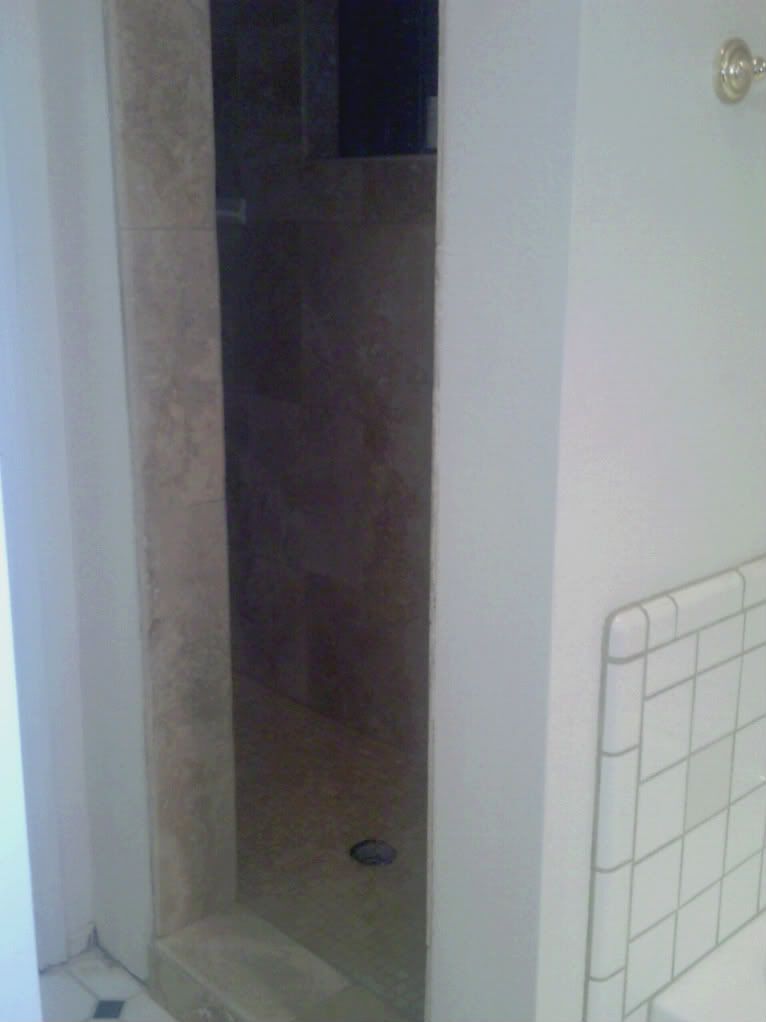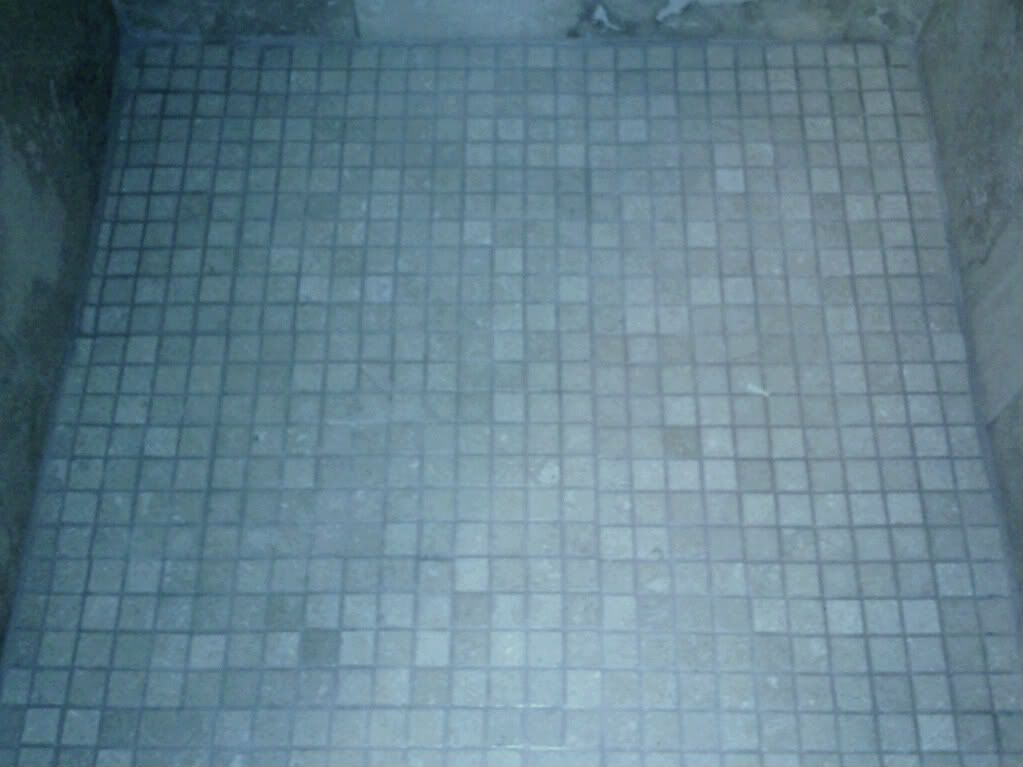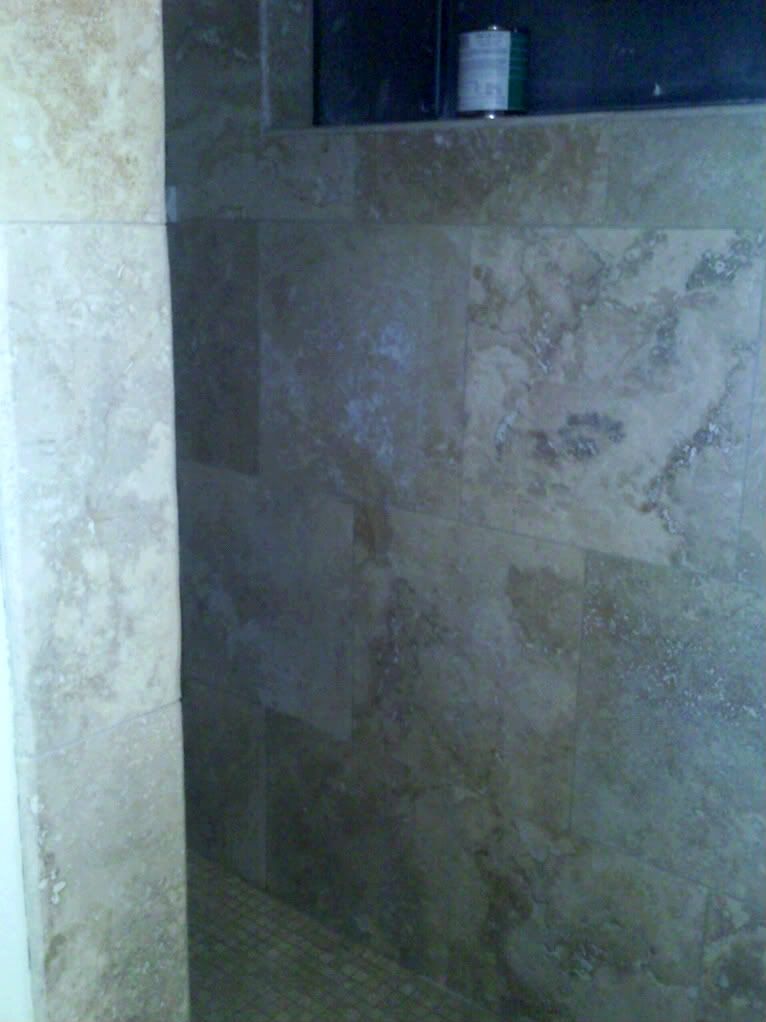 Isn't is pretty? Thanks Grandma and Grandpa :O)